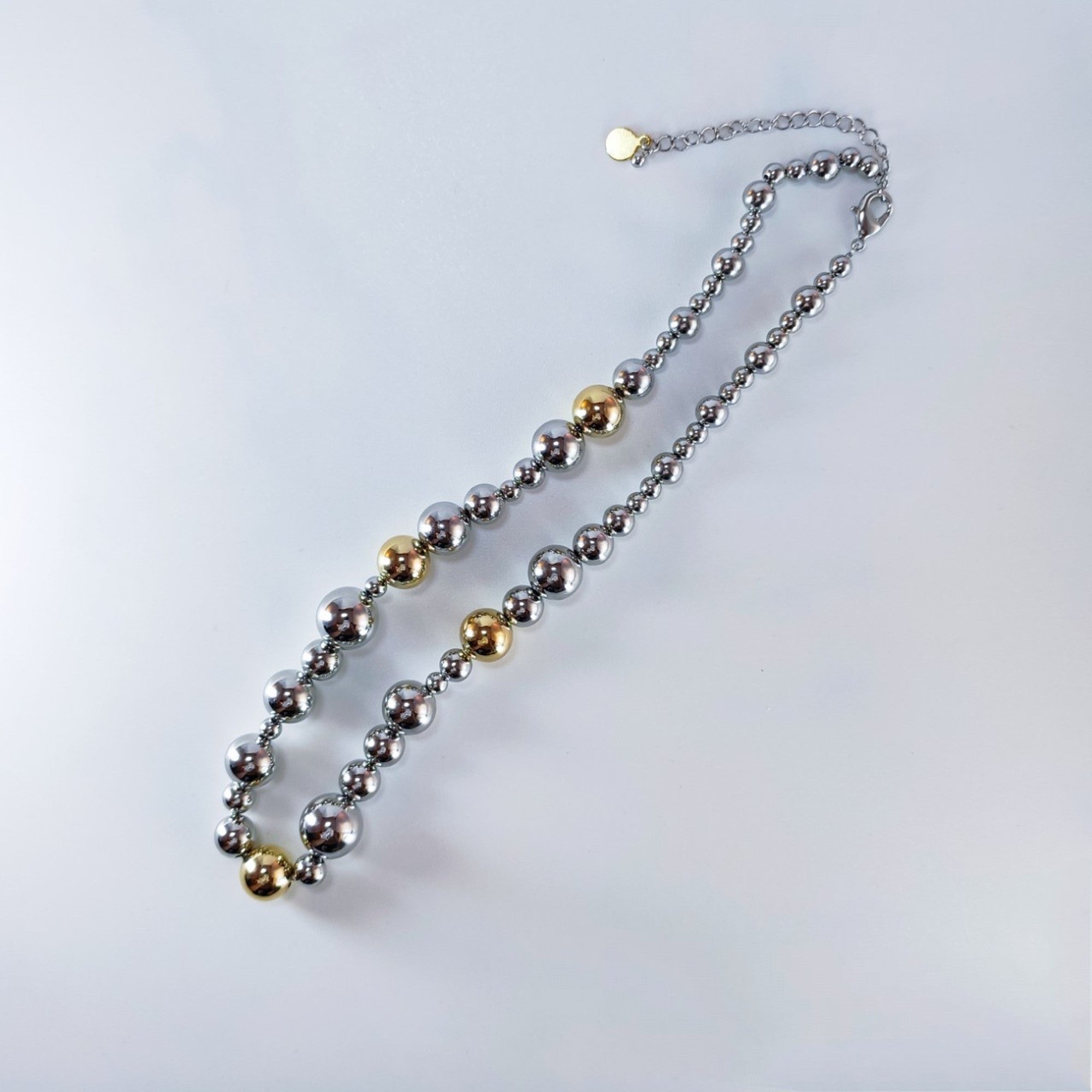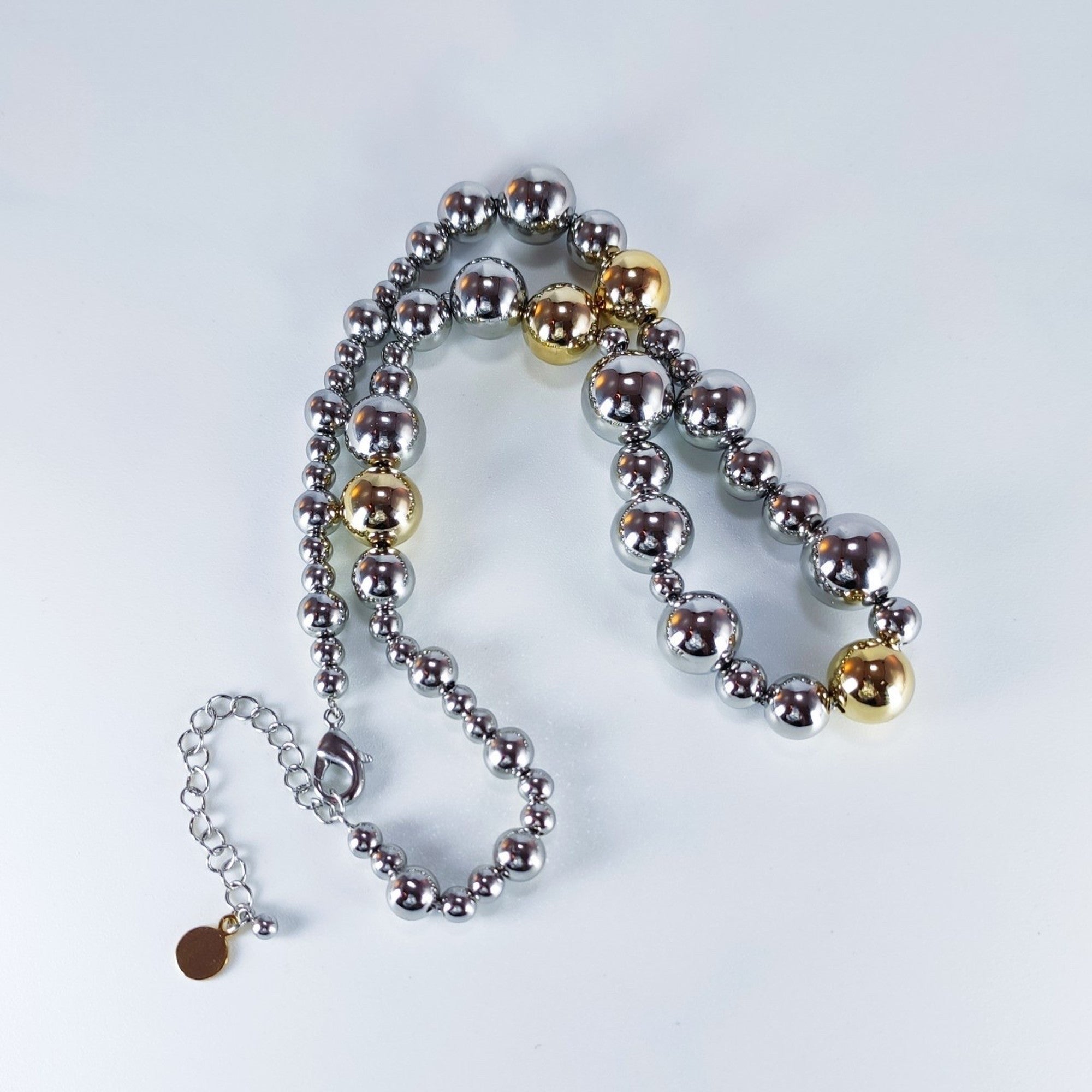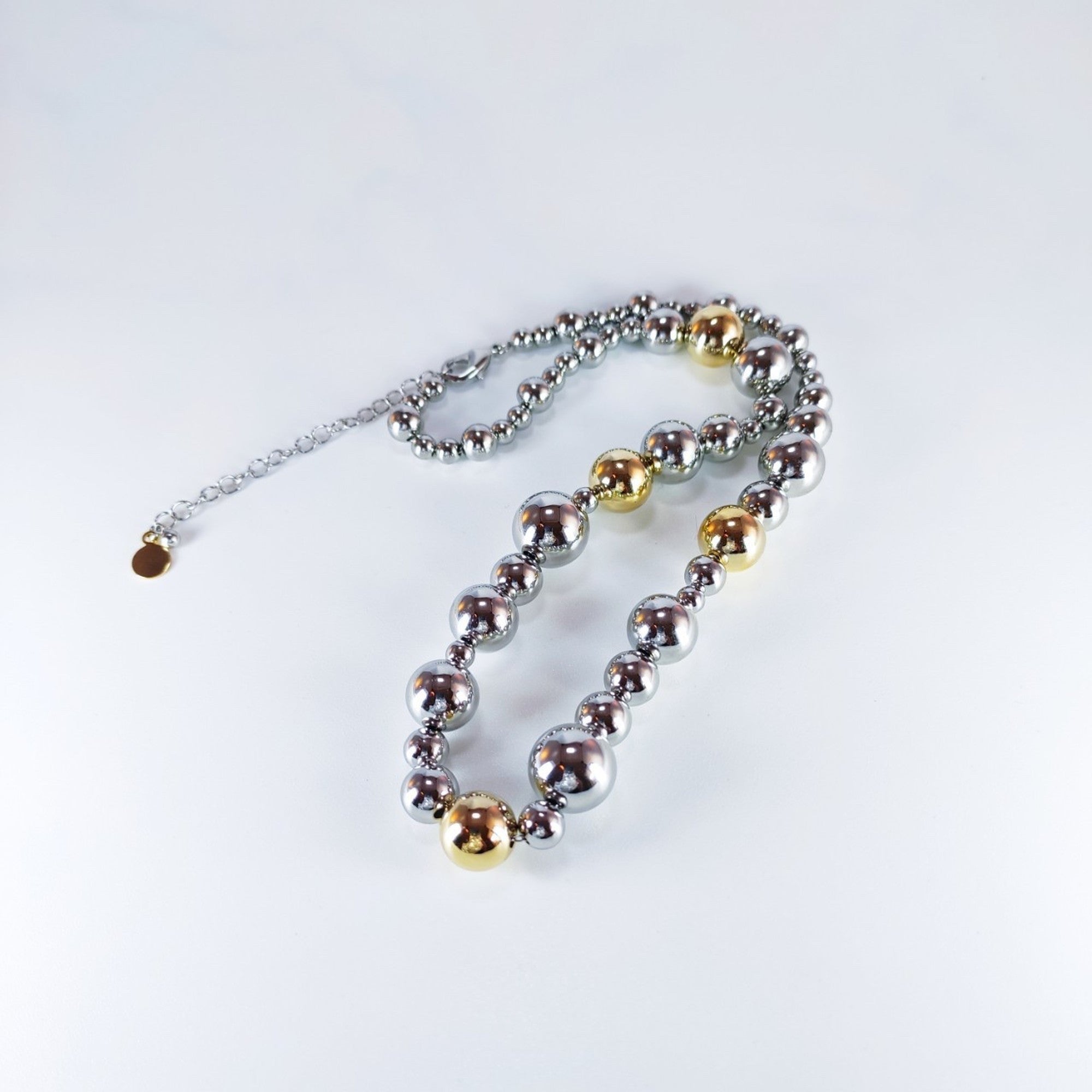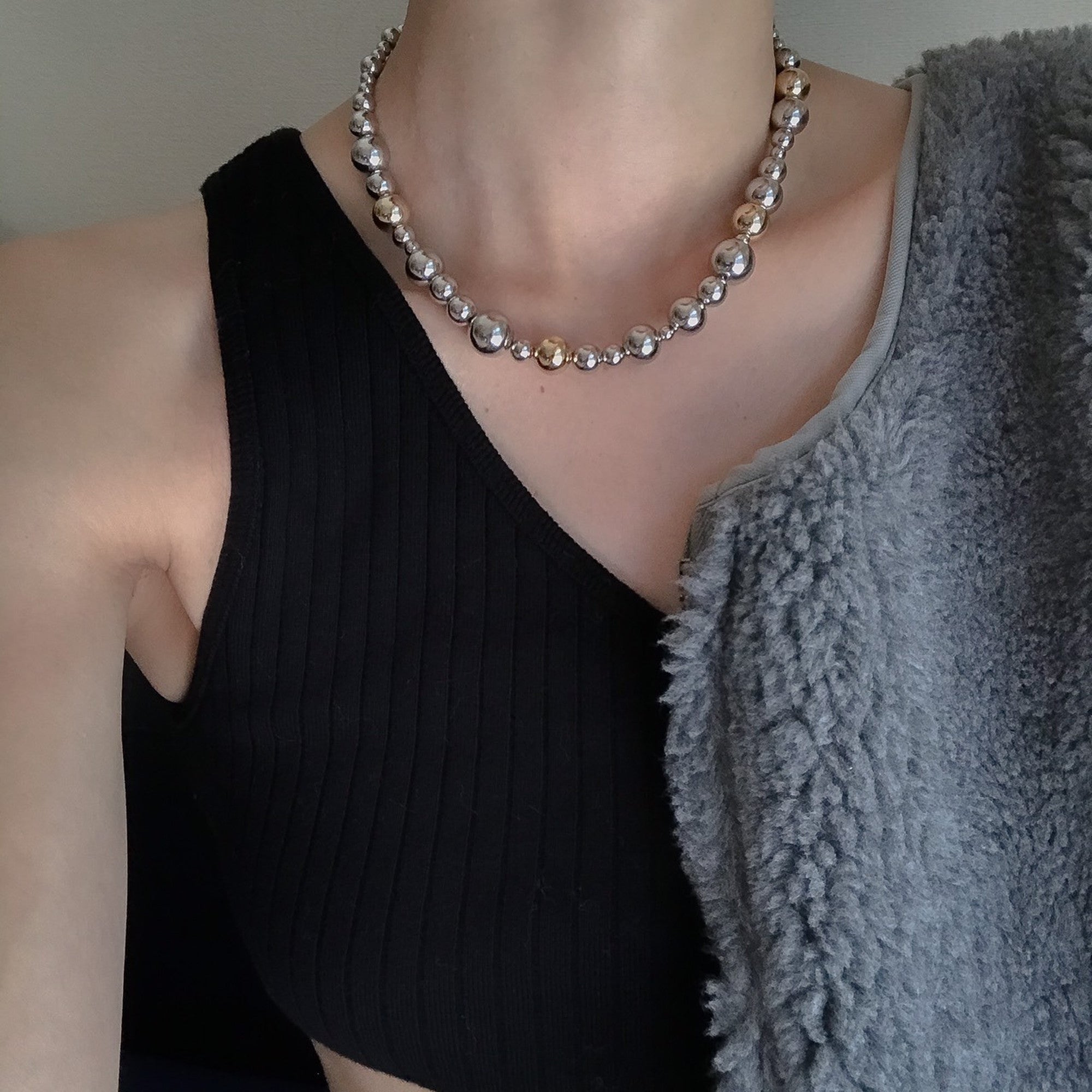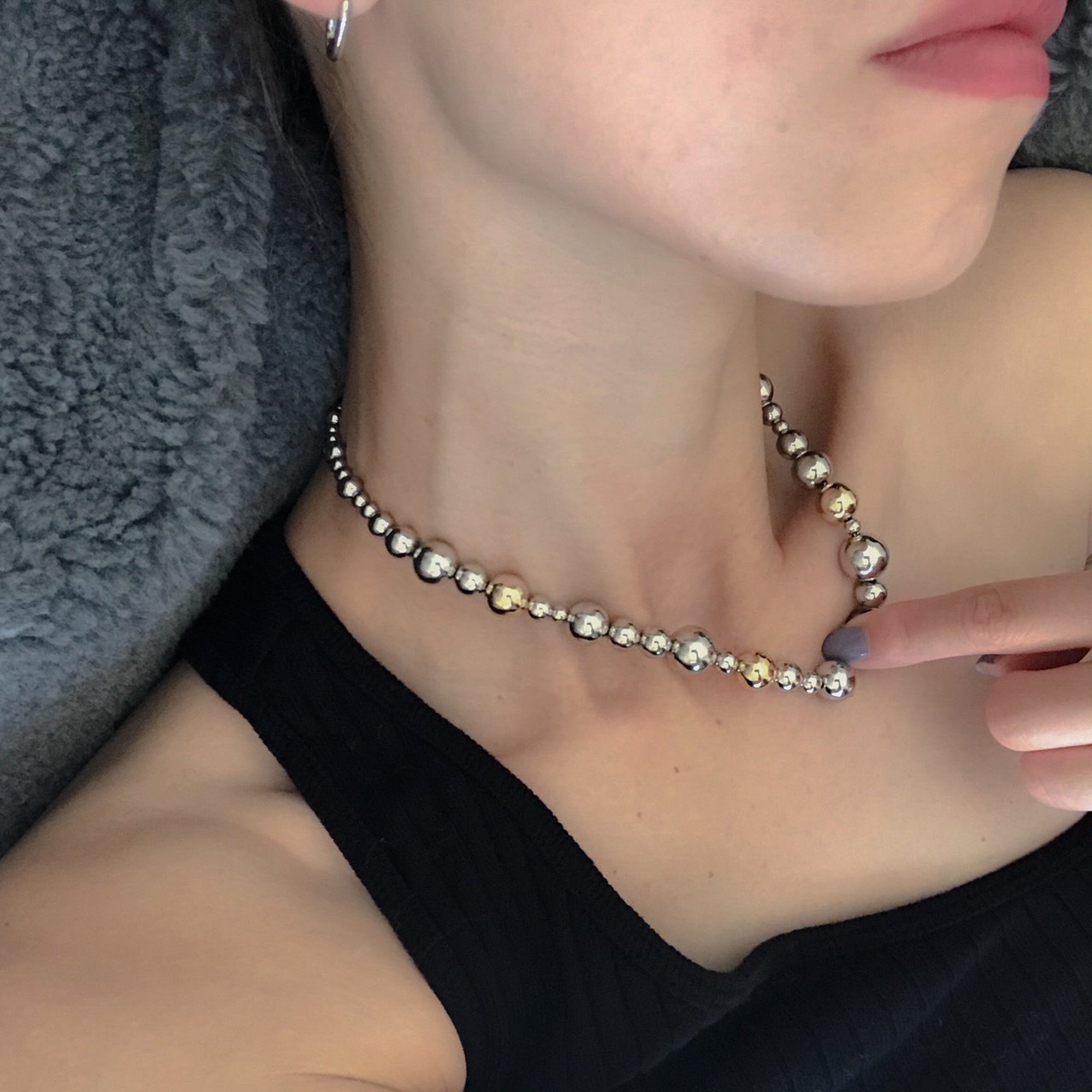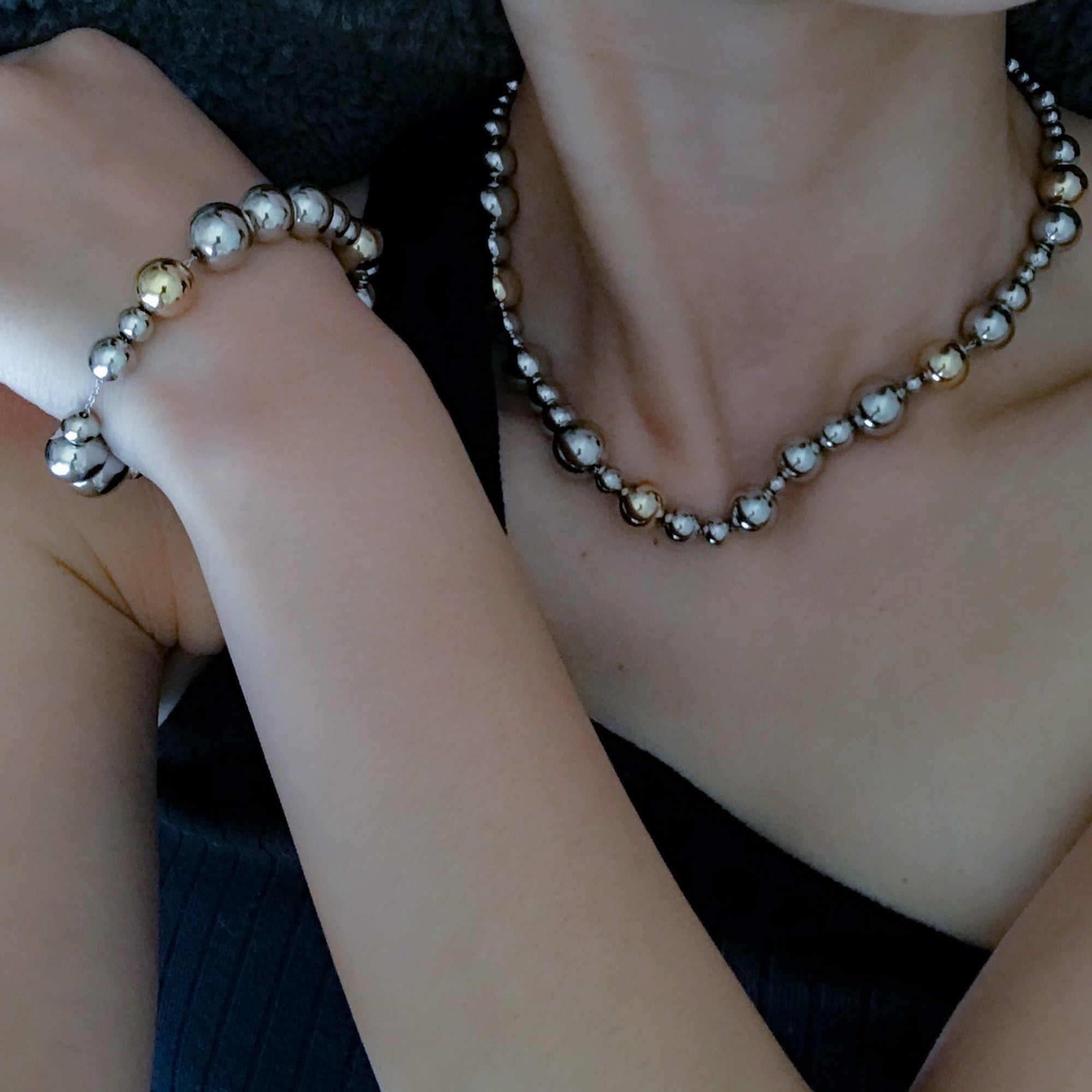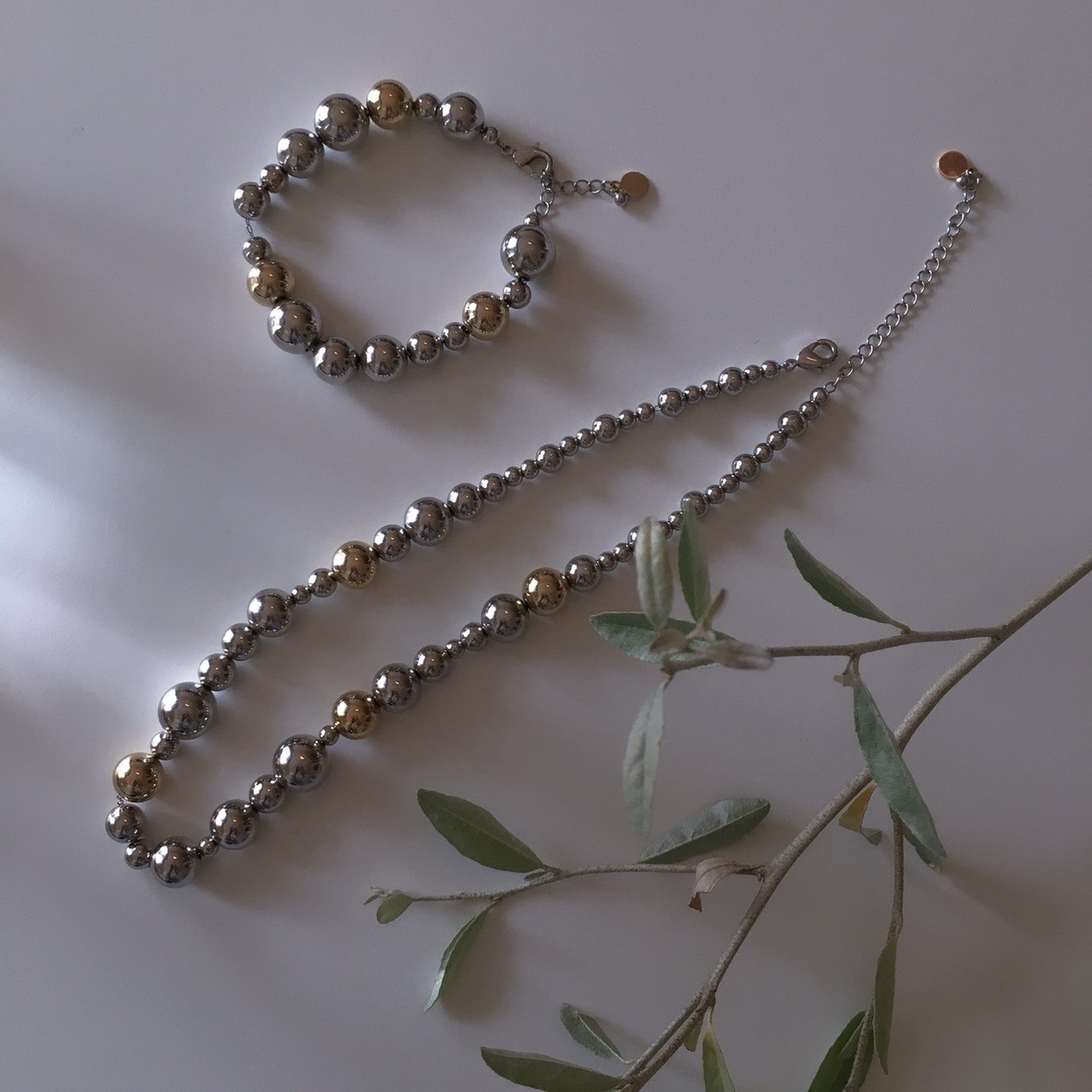 ball chain necklace silver
A necklace with a presence with gold and silver balls of different sizes.
Light comfort is also attractive.
Randomly series of balls look well balanced from any angle.
※ Because craftsmen are handmade one by one, it will be a small amount production.
It is also recommended to use it with ball chain bracelet.
Size: 37cm to 42.5cm
Material:bras
※attention
After use, please take sweat and sebum with a soft cloth. Should you feel any abnormalities on your skin such as itching or rashes due to your constitution, etc., please stop using it and consult a specialist.
N-4S
ball chain necklace silver