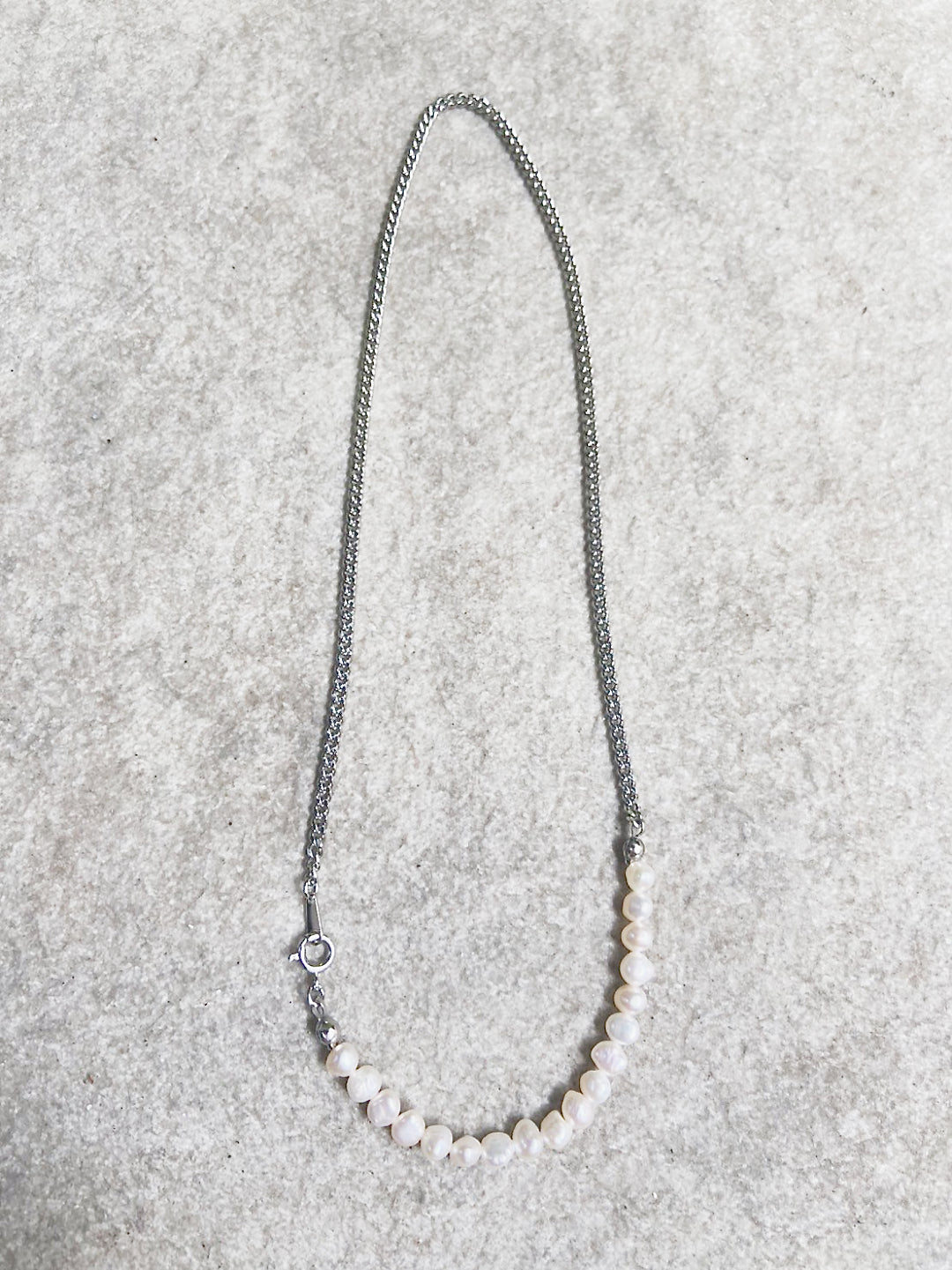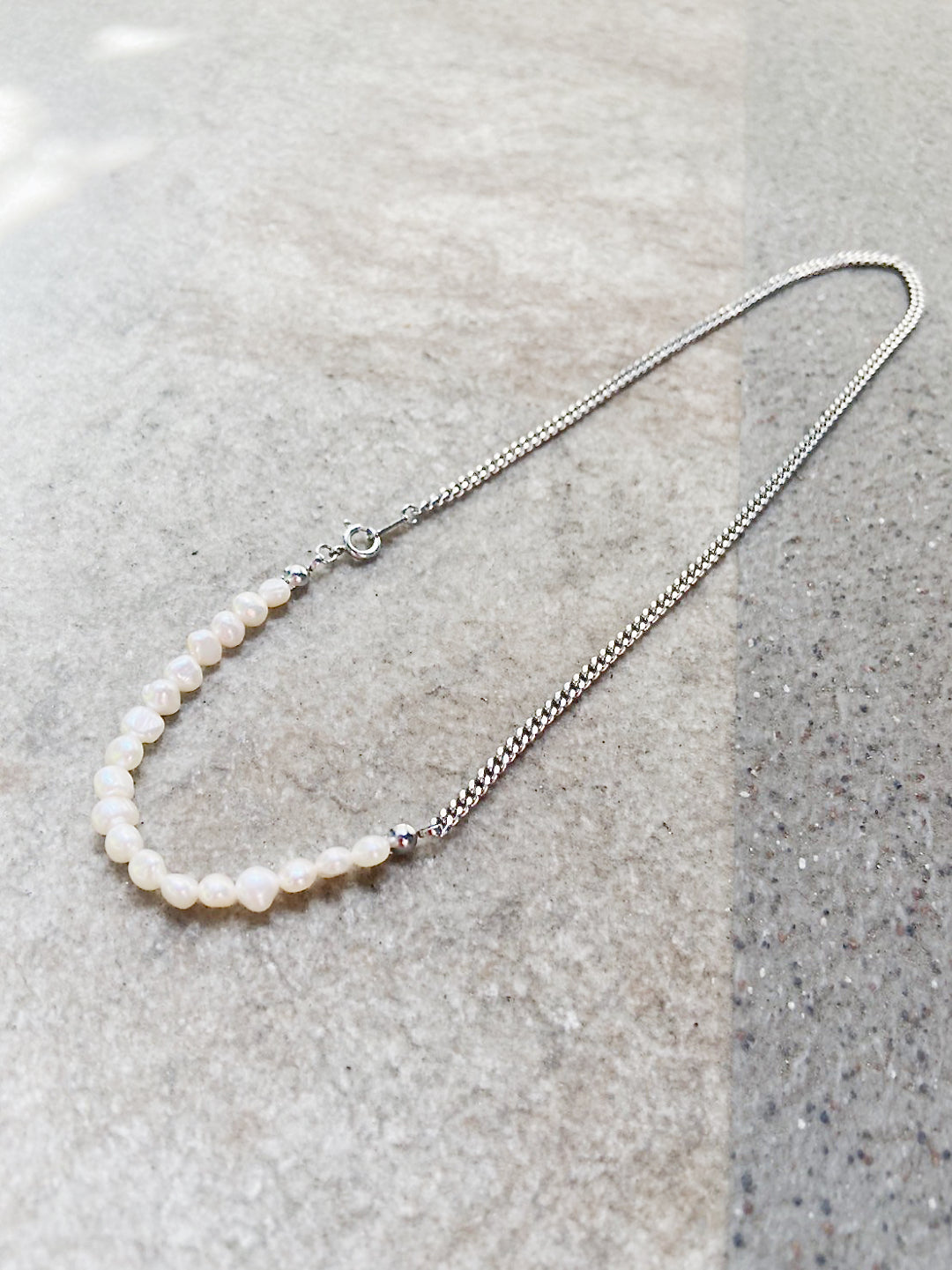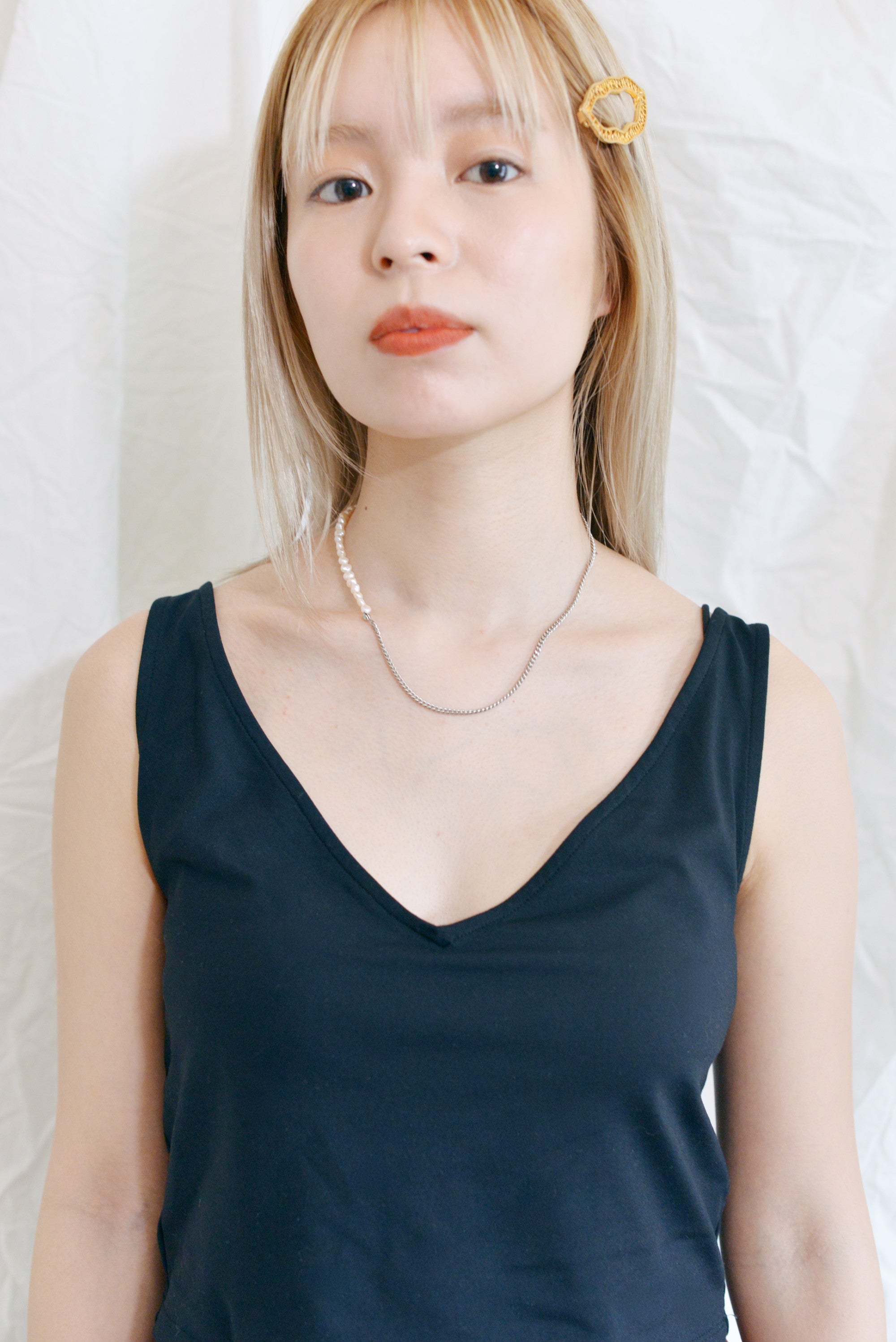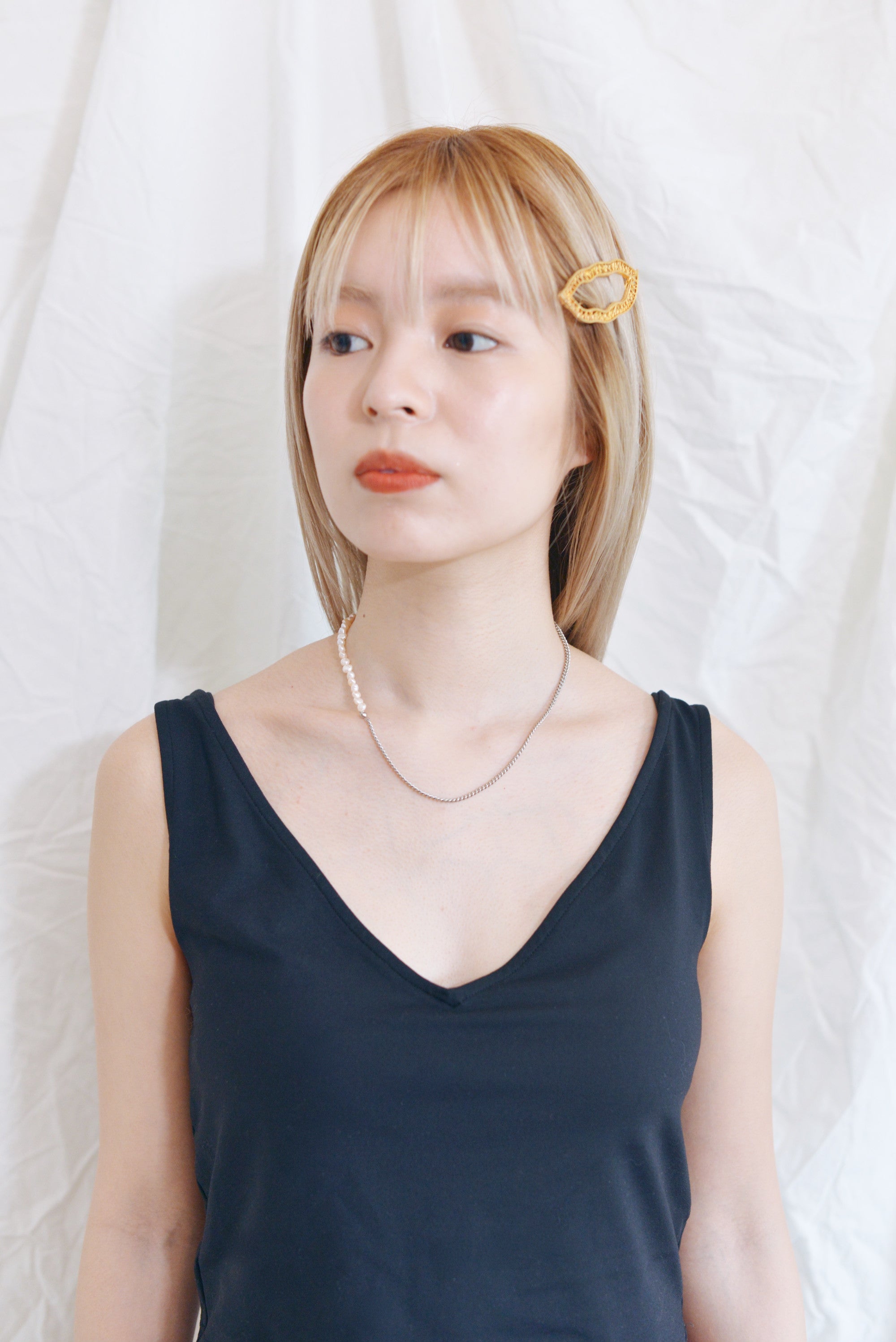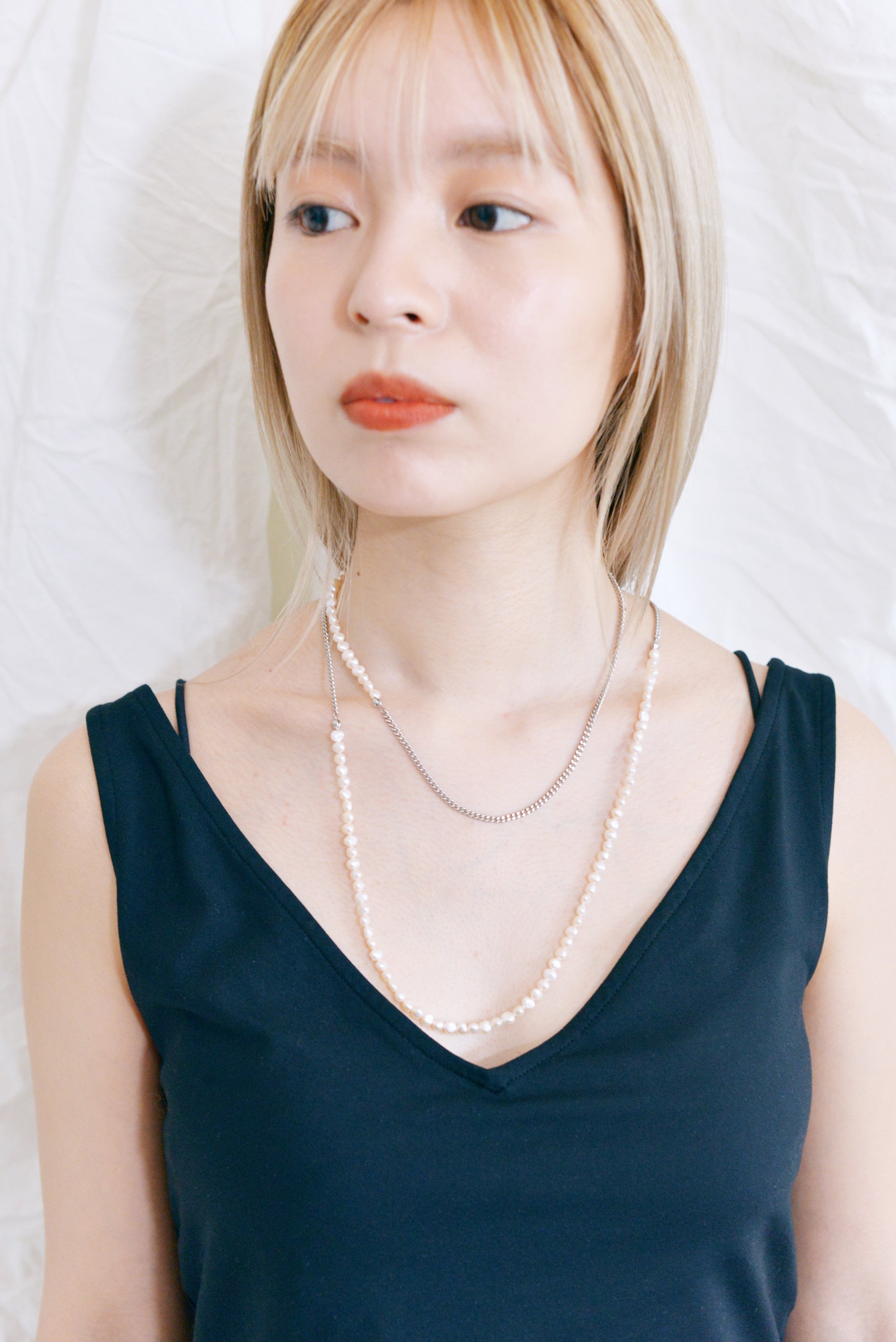 The pearl which I dared to put in the unbalance is a necklace of the point. The front, the appearance from the left and right is different, and it is a feeling now to match not only one piece but also simple sweatshirts, T-shirts, etc.
There is a simple but elegant gorgeousness of milky color and luster charm,
The balance between pearl and chain is good and it is active as an accent of various styling.
How about an important scene for a daily casual makeover?
Stacking with pearl necklaces sold separately ◎
□ material
Pearl: Freshwater Pearl
Chain: Brass
□ size
42cm
Perl1/4+Chain Necklace